Hello, everyone I hope you all are having a lovely day. I decided to do a book tag today. I seen this tag on MousaiBooks and thought it was cute and fun.
Make sure to check her blog out you won't regret it.
Lets's Get To It Shall We:
Fall

Activities

Boo

k Tag
Apple Picking: a book on your TBR that looks so great you can't wait to get into it.
These were basically my newly added books to my TBR pile. I have so many that I need to read and I am way behind on my TBR.
Corn Maze: a book to get lost in
I only started reading the Harry Potter books this year. I know shame on me but to be honest I wasn't a big reader when these book came out. I plan on taking a whole week an finish these book. I loved the first book because J.R Rowling made a world that you could see just by reading a book. I wanted to get lost in the world of Harry Potter and never come back.
Haunted Houses: a book that scares you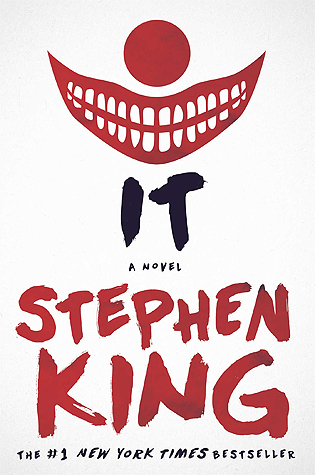 I HATE creepy clowns! I remember reading this book and halfway through it I freaked myself out and still can't pick it up. I watched the movie and had nightmares for a week.
Pumpkin Patch: the latest book you picked up/purchased
My copy FINALLY came in! I can't wait to get started on this book this weekend! Marissa Meyer is one of my favorite Authors. I loved the Lunar Chronicles but a book with superhero and villains well, that's a dream come true!
Scenic Drives: a book that is lyrically beautiful
I remember reading this book last year I believe and the story-telling aspect of it was truly a work of art. It was enchanting and the words flowed smoothly through the story.
Pumpkin Carving: a book you disliked so much you would carve it up
Shiver by Maggie Stiefvater. Please don't hate me but this book just wasn't my cup of tea. I found the story-line boring and confusing. I do plan of giving Maggie Stiefvater books another try with the Raven Boys soon.
Drinking Apple Cider: a sweet book to curl up with
I loved this book. I remember reading it after I watched the movie and fell in love with it. I think this is one of my favorite Nicholas Sparks books I have read.
Jumping Into a Leaf Pile: a book that reminds me of my childhood
I remember being obsessed with these book when I was a kid! One of these day I will read them all over again. I haven't seen the new TV series because of the way the movie crashed and burnt. I am scared it will ruin my ideas of the books.
Scary Movie Night: your favorite spooky read
I just recently read this book and it was so good. I ending up reading it during a thunderstorm when the main character is hearing things in the woods and I got freak completely keep hearing sounds in my house. (My floors creak)
Costume Party: a book with an eclectic cast of characters
Everyone in these series are my favorite characters. Each one of them is different in their own right. They had me laughing till tears were going down my face or had me ready to cry over my broken heart. I love them all!
---
Open tag to ALL who want to do it!
What is your favorite Fall/ Autumn book?
Leave me a message in the comments below!
Add me on: BlogLovin'