Hello everyone I decide to dedicate my Thursday posts to something else I love as much as I do reading. TV Shows! Let's face it we don't spend all of our time reading, for me personally I love to take a break and watch a really good TV show. I am a huge TV series fanatic and I binge watch like it's going out of style.
I decide to do a post on my thoughts on new TV Shows or maybe episodes I enjoy. I will be posting my thought and feeling on this show as well as doing recommendations.
Let's begin!
The Resident
New Series airing on Fox
Monday @ 9pm (Eastern Time)
"THE RESIDENT is a powerful new medical drama focusing on the final years of a young doctor's training that rips back the curtain to reveal the truth of what really happens, both good and bad, in hospitals across the country. " -Fox
Cast 
Main
Matt Czuchry as Senior Resident Dr. Conrad Hawkins
Emily VanCamp as Nurse Nicolette "Nic"
Manish Dayal as Dr. Devon Pravesh
Shaunette Renée Wilson as Dr. Mina Okafor
Bruce Greenwood as Dr. Randolph Bell chief of surgery
Moran Atias as Renata Morali
Merrin Dungey as Claire Thorpe
Melina Kanakaredes as Dr. Lane Hunter

When I first seen the trailer to this new series I was instantly intrigued  because in someways it reminded me of the older episodes of Grey's Anatomy which I miss so much! Where Grey's Anatomy focuses more on the surgeries and love affairs, The resident focuses on what goes on behind close door and what some hospitals will do to line their pockets. We get to see good doctors who care about their patients and others who are more concerned about how much money they can get out of them.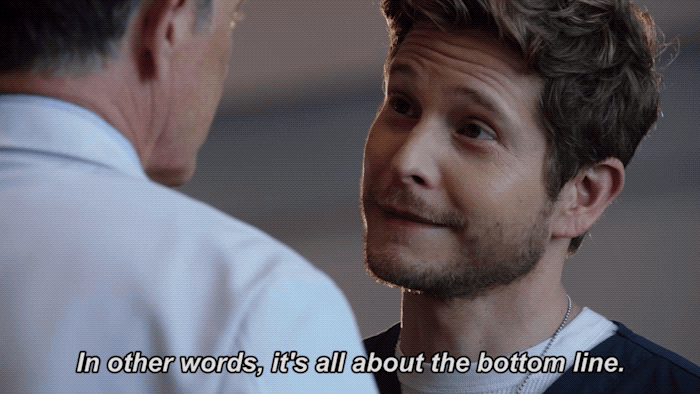 The cast in this series is so fantastic. My favorite character by far is Conrad Hawkins played by  Matt Czuchry ("The Good Wife") is one of Chastain Park Memorial Hospital's best doctors. Charming and arrogant, Conrad is usually right and he stands for what is right and wrong.
He knows that sometimes you have to work around the corrupt system to save a life and is will to do whatever it takes to save his patients.
I would recommend this series to any Grey's Anatomy fan and I can honestly say it is a thrilling start to what I expect to be an amazing series!
Plot: 5/5 Stars
Cast 5/5 Stars
Have you watched The Resident on Fox yet?
What did you think of it?
Let me know your thought below!