Did I every tell you one of my favorite Disney movies is Mulan..No? Well it is! I found the perfect tag to combine my love for the Mulan Movie and Books! It's perfect.
I found this tag on Calliope The Book Goddess blog. Make sure to check out her answers and her whole page you won't regret it!
The Rules:
Mention the creator (Kirsty and the Cat Read)
Thank/mention the person who tagged you
Match books or characters to the questions below
tag as many people as you like🙂
Let's Get Start!

1.)   

Reflection

"When will my reflection show who I am inside" – An inaccurate book cover that doesn't really reflect what the book is about
I really don't understand the purpose of this cover other than be a disaster. It has nothing to do with the book at all .

2.)    Mushu – A character with a lot to prove
I feel like Kaz has to constantly feels like he has prove himself because of this disability. He is always looked at as weak and easy to prey on by those who don't know him. I think at least to him he has to prove he is a strong leader.

3. )   "I'll make a man outta you!" – A character who develops the most OR a book with some kick-a** training scenes.
This book takes place at a training academy so there is countless scenes where there was Kick-A** training going on.

4.)    "A Girl Worth Fighting for" – A ship you will defend till your last breath
Rhysand and Feyre! I will love them and I ship them forever! I will honestly go down with this prefect ship. That is all.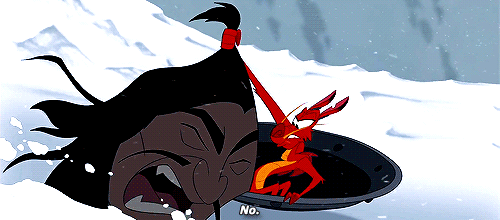 5.)    Huns – A book/character that gives you the creeps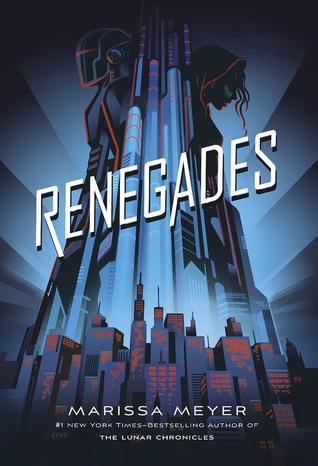 Phobia creeped me out. Let's face it he is described as the embodiment of fear. He can control shadows to obscure himself and others, and he also can identify and amplify anyone's deepest, darkest fears. Yeah I don't want to meet him in a dark alley.
6. Mulan – Your favorite bada** female protagonist
Hands down I have to say Celaena Sardothien is the definition of a Badas**. She can kick butt and take names. She is brilliant and always has a plan that will make your mouth drop when it's finally revealed!
I Tag!
Mandy @ Book Princess Review
Marianna @ Marianna's Corner
Julia @ Bight, Bold, and Bookish
Emma @ Emma Recommends