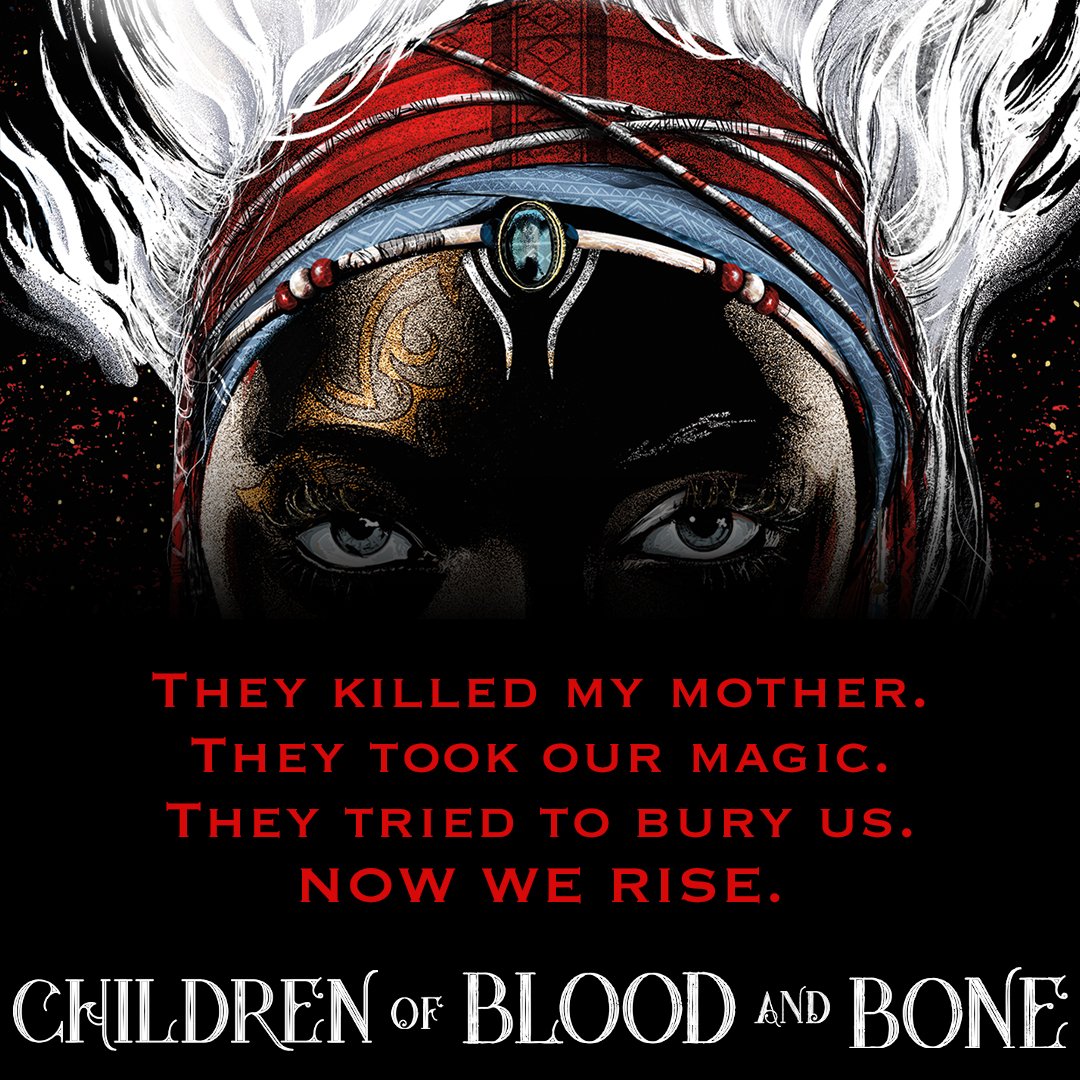 Author: Tomi Adeyemi
Series:  (Legacy of Orïsha #1)
Released Date: March 6, 2018
Publisher: Henry Holt Books (Imprint of Macmillion)
Available at: Amazon // B&N (Special Edition) // Target // Book Depository // BAM // Wal-Mart
Add on Goodreads
"I requested a copy an ARC of Children of Blood and Bone from Netgalley. This review is written of my own thoughts and opinions."
---
Children of Blood and Bone is my most anticipated book of 2018. I was lucky enough to get a copy of the ARC from Netgalley and I literally cried. This book will change the world of books as we know it. I know that the hype surrounding this book is huge, but trust me you NEED to believe the hype!
This book is one of the most empowering books I have ever read to date. It inspires you to change the world of today and reminds you what it feels like to be judge by others for the color of your skin or the race that we were born. We need to look at others and see the pure hearts that are inside.
Plot
Children of Blood and Bone tackles real-life issues that have become more concerning in the recent years around the world, such as racism, color, and the violence others do to people born from different nationalities around the world. The main character of this story is shoved in this horrible label and defined by others base on her heritage and the way she looks.
The story is centered around by the Magji who are born of white hair and were gifted different kinds magic by the gods such as fire, water, mind-reading, ability to summon light and darkness, diseases, raising dead spirits, and so many more.
The once great Magji have become nothing but dirt beneath the Kings foot ever since magic has left the world. The question is how long you can beat someone down before they finally decide it's time to rise!
Writing Style/ World-Building
Tomi Adeyemi's writing style is unlike anything I have ever read. It has the power to pull you into the story in a detailed world and make you feel the struggle of the characters. You can feel the character's drive, passion, and sorrow leak off of the pages. This world was rich in details and history of the world that this story takes place.
The details and vast world she has created is unlike anything I have ever experienced. There was so much of this world shown and was done in a way that didn't overload your brain. She put so much thought into each city, clan, gods, and magic that you are sucked into this world. Honestly perfection isn't a strong enough word!

Characters
What I loved about this book is we get different perceptive of each character. We get to see how they struggle and fight to find where they stand in the world full of hate and oppression. There was so much character development that was involved that you will fall in love with each character. The way that each character slowly changes over the course of the book made me connect to them and feel their drive and passion.
One of main character Zélie is a strong-willed trained fighter who is full of passion, fire, and hope. Zélie is a descendant of the Magji .
Zélie's people are forces to obey the man who conquered their tribe and murder those they loved. They are thought of as only maggots and treated as dirt because of the color of their skin and color of their hair. Zélie's hate for those who have enslaved her people and killed her mother is the drive of this story.
Her fire and strength to fight for those who she loves and those that can't defend their selves is so empowering. When she gets knocked down it makes her willing and strength grow.
Final Thoughts
This book is a must read book that has the power to change your whole life. Trust me when I say this you need this book in your life. Everything about this book has buried itself into my heart forever and became my favorite book. I literally couldn't put this book down, in fact I was walking though my house reading it when I had to do something.
I honestly can't think of one thing I would change about this book! I have NO complaints or negatives!
My Rating: 5/5 STARS