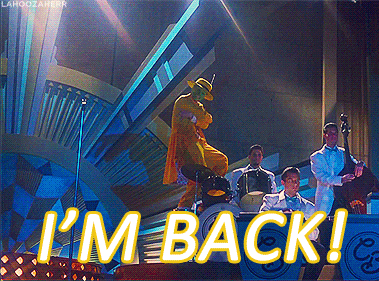 Since I missed the Top Ten Tuesday is hosted by the lovely and talented Jana @ That Artsy Reader Girl
I am going to be posting this one kinda of late but like I always say better late than never!
This Week's Topic Was
Books I Meant to Read In 2018 but Didn't Get To
I had a horrible reading year in 2018. My reading slump last 6 months!
It's was one of those reading slumps where I would read the first 3 chapters of a book, become bored, switch to another book, become bored, and on an on it went.
So needless to say I didn't read half of the wonderful books I wanted to in 2018. Makes me sad just thinking about it.
2019 is going to be the year I play catch up!
(Not in any certain order)
1.) Sawkill Girls by Claire Legrand
Everyone and their mother has been talking about this book! It has all the elements that I crave in a book plus Claire Legrand became one of my fave's last year after Furyborn!
2.)

Archenemies by Marissa Meyer

(#2 of Renegade)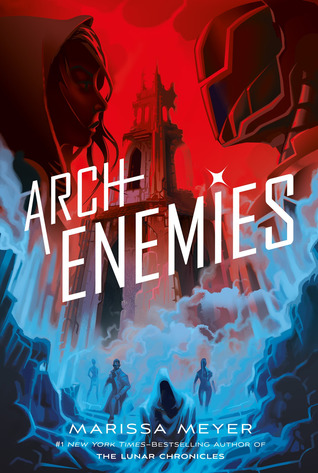 I LOVED Renegades and was so excited about the next book and now I hear there will another! AHHH. I need need need to read this. Nova and the Puppeteer are my faves of this story who's your?
3.)
These Rebel Waves by Sara Raasha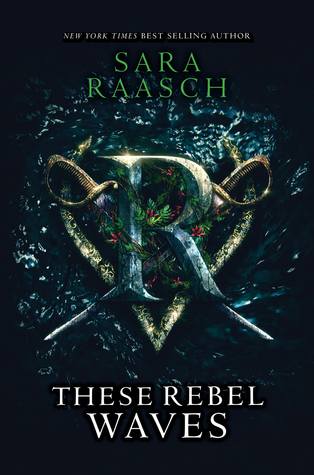 ….I was looking forward to this book because of pirates! I have heard mixed things so I have been hesitant to pick it up..
4.) 
One Foot in the Grave (Night Huntress #2)
I did a reread of the first book in this series and have no idea why I did go for broke and read book 2 right away. Darn reading slump and Assassin's Creed for your distractions.  I am excited for some more Bones and Kat time!
5.)
Stygian by Sherrilyn Kenyon

(Dark-Hunters #27)
Okay I have no excuse what so ever at why the HELL I haven't read this book….well maybe one after reading the mess that was Son of No One. I have been waiting and waiting for this book because Urian was everything in this series! Talk about a character development he has it in abundance. I think I am scared it will be like Son of No One and poor Urian will be slaughtered.
6.)
Ace of Shades by Amanda Foody

(The Shadow Game #1)
Everyone compares this book to Six of Crows and I loved Six of Crows. I think this is the book I started then about 2 chapters in I got sidetracked and never picked it back up. Yea that actually happens a lot. I did find it interesting from what I remember but I need to recommit.
7.)
Nevernight by Jay Kristoff

(The Nevernight Chronicles #1)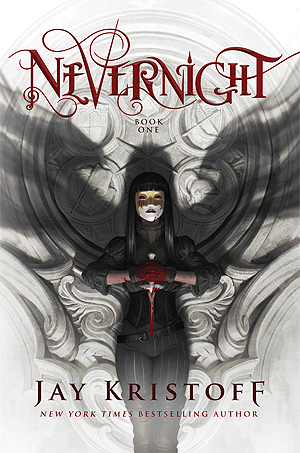 Lets be honest I know nothing of this book (Jon Snow) but that cover is freaking amazing! Will I only read this book to show off while I read in public? You bet I will. Oh and I also heard wonderful things about this book so there is that…
8.) 
Vengeance Road by Erin Bowman

(Vengeance Road #1)
Yet another book that I have heard little about but fell in love with the cover. Seems to be a theme for me I think. Has anyone read this book out there and is it as amazing as the cover?
9.)
Born of Fire by Sherrilyn Kenyon

(Nemesis Rising #2)
This list is making me sad at this point… I read the first book of the League Novels last year so there was check in the good column! I love the first book! I wanted something else to read while I waited for the next Dark Hunters book which is still unread as you seen earlier. I think what freaks me about reading more into this series is I know how long the series goes. There is so many books to read…
10.)
Lord of Shadows by Cassandra Clare

(The Dark Artifices #2)
I have absolutely have no good excuse. I am currently hiding from the shame that I have not read this book yet. My excuse at one point was I was waiting until Queen of Darkness before I read it…yea that came and went and still it sits on my shelf collecting dust. SHAME! I know it's a sad time.
So now that my guilty book list of the Books I didn't read is out in the open I feel semi better.
What books didn't you read in 2018 that you really wanted to? Don't worry no judgement from me it happens.
Have any of you read some of the books above? If so help a girl out and let me know what you loved so I can try to pick a book to start!