Title: Rebel of the Sands (Book 1)
Author: Alwyn Hamilton
Publisher: Viking Books for Young Readers
Available at:  Amazon / Barnes and Noble / Book Depository / AbeBooks / BAM
Rebel of the Sands was a book that I said every month I would read, but then another book would come around that I end up reading instead. During my break I finally got around to reading it and let me tell you I was blown away.
This book reminded me where I came up for the name of this blog and why I love to read. I literally was drawn into this mystical world of lore, magical, and purpose.
Alwyn Hamilton weaved a magical story and I become enchanted by it.
Rebel of the Sands follows Amani a young girl who is an amazing sharpshooter who wants to leave her one-pony town and go the bustling capital city Izman.
"Haven't you ever wanted something so bad that it becomes more than a want? I need to get out of this town. I need it like I need to breath."
Amani is stuck in the care of his horrible uncle in Dustwalk a town where the only wway to strive is to marry and live forever in the poor isolate town living mouth to hand.
"We were wanting for almost everything in Dustwalk in the whole Last Country for that matter. Food, water, clothes there were only two things we had too much of: Sands and guns."
Amani was a character that you were drawn to because that way the book was written it felt like you could slide into her shoes. I found myself invested in her story and ride throughout this story. She was determined, brave, and is an awesome source of action scenes.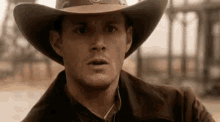 The plot had a feel of An Ember in the Ashes with the mythical Jinn's and the brewing rebellion.

I will admit that it took me awhile to get a hang on all the names, towns, and terms. Once I did the story flowed smoothly. From the Rebel Prince to the myths about the Jinns it kept me up late at night flipping pages as fast as I could.

Rate: 4.5/ 5 Jughead Hats!
What do you guys think of Rebel of the Sands?
Do you want to read this book?
Is the rest of the series amazing?
Let me know all your lovely thoughts!